Daily Cloud Backups
We perform multiple backups of your WP website on our secure Amazon S3 servers (rest easy with our 1-click restore functionality).
SSL Certificates
We will make sure that you have SSL installed on your website. Your URL will show that you have SSL security with https to ensure your website data is encrypted. This will let your visitors feel secure about their data.
Brute Force Protection
We alter the default login URL, enforce strong passwords, make sure a firewall is in place with automated IP blocking that will enforce temporary and permanent bans to ensure that forced attempts to login are stopped.
Customized Login URL
We will make sure that your default WordPress login URL is uniquely customized to stop bots and hackers from gaining access through the standard URL. 
Scans on Plugins & Themes
Scans are performed on your WP core, theme, and plugins and compared against previous results to ensure there have been no undocumented changes to your website.
Plugin Management
We perform weekly audits of all plugins on your website to ensure that they stay updated. Inactive plugins can potentially create security breeches, so we will remove those that are no longer in use to maintain the integrity of your website.
2-Factor Authentication
This is an added layer of security added to your WordPress dashboard, an extra step to ensure your user accounts are legitimate when attempting to login. Once this is implemented you can choose authentication via email or have a code sent to your mobile device.
Enforce Secure Passwords
All administrator user accounts will audited to ensure any attempts made by bots to gain access via a brute force attack is virtually impossible. All other users will be required to periodically update their passwords to ensure they are strong and have not been compromised.
Added Database Protection
Your website database will be secured from any SQL injection attempts. These SQL injection attacks can add content to your website by creating entries in the database. It is a very common way for bots and hackers to slip in, so we are going to secure that immediately.
Firewall Installation
Installing a firewall is a another approach we deploy that will keep the bots, hackers, and spammers from gaining access. The rules that are set in the firewall will identify any suspicious activity and immediately block it. 
Imposter Google Crawlers
Yes, they even try to impersonate Google. Bots and other malicious code will attempt to trick security systems into thinking they are legitimate Googlebots. The security solution that we deploy knows the difference and will not allow them to crawl your website.
Database Optimization
Automated daily cleanup of your website database will be performed to reduce table overhead to ensure your performance is maintained and optimized.
Authentication Keys & Salts
We improve encryption by implementing a set of random variables related to information stored in user cookies. Just another way to make it even more difficult to obtain a password.
Malware Daily Scans
Your website gets an automated scan that is executed daily to identify any known or new malware, any code that could be considered malicious, and anything that could be considered a potential opportunity to gain unauthorized access. If anything is identified, we will immediately take action to remediate and repair any altered files.
Live Monitoring
We monitor your website in real time for hack attempts, this allows us to respond immediately to any potential security issues. If we identify a risk that could compromise the integrity of your website we can increase security around that specific threat as necessary.
IP Address Monitoring
We deploy intelligent network blocking tactics to prevent traffic coming from specific locations. We utilize a solution that shares IP addresses of known hackers so that we can blacklist them before any potential attempts to gain access. We also automatically block specific attempts on certain account names on the first try, no second chance allowed.
Spam Comments
We monitor all website posts for comments on a daily basis and don't allow comments from unauthorized users. We will make sure comments are legitimate before allowing them to be seen on your website and purge the spam. This also reduces database utilization and helps with performance.
File Permissions
Your website file permissions are adjusted to ensure that no unauthorized changes are being made. This is another measure to ensure that malicious code is not added, links inserted to other sites, and plugins are not being installed without prior knowledge.
BlogVault

 Experience up to 70% faster website recovery with BlogVault.

 Migrate 80% faster, migration so easy, it's almost ridiculous.

 Backup your WooCommerce orders as and when they take place.

Included in RB Premium Subscription
With BlogVault you get WordPress website backups that always work, an integrated free staging site, 24X7 data protection with offsite storage, reporting, and a white-label solution! One-click merge to migrate changes to your live site! Not to mention 90 days worth of archives, recover from any mistake!
iThemes Security Pro
 Prevents hacks, security breaches & malware.

 Monitor activity through your security dashboard

 Automatic checks for malware, blacklist status, website errors and out-of-date software.

Included in RB Premium Subscription
The iThemes Security Pro plugin provides over 30 ways to secure and protect your WordPress website, it is one of the most comprehensive security plugins available. Did you know that on average 30,000 new websites are hacked every day? WordPress sites can be an easy target for attacks because of plugin vulnerabilities, weak passwords and obsolete software.
We are passionate about our clients and our community.
What our customers are saying
The RB team helped get the Marine Corps League and local Kansas City Toys for Tots campaign set up with social accounts and the tools to manage them. Their support was invaluable and speaks not just to their abilities, but also to their generosity in their community.
Matt Walje
Amazing service coupled with an extraordinary depth of knowledge in the industry. I highly recommend Ranked Brain.
David Thompson
Performance Optimization
Our engineers will help you achieve load times under 2 seconds. We also include premium caching and image compression as a part of our plans.
WordPress Website Edits
We put no limits on website edits when you sign up for a monthly premium support plan. We give you the ability to request edits whenever you need them, no waiting until next month or paying additional fees for your edits.
Premium WordPress Support
We offer premium support for WP websites with advanced functionality such as eCommerce, membership, multilingual, or highly customized configurations.
Fully Managed Security
We take every step to ensure that your WP website is locked down and as secured as possible, we do this by implementing our proven advanced security protocols.
WordPress Core & DB Backups
We perform multiple backups of your WP website on our secure Amazon S3 servers (rest easy with our 1-click restore functionality).
Freemium Plugins
Our plans include advanced premium security, caching, preloading, CDN, Staging, and additional site hardening, just to name a few. We're always evaluating and adding premium offerings to our plans.
Core Files, Plugins, & Theme Updates
Your WP core files, themes, and plugins are updated weekly and included in our weekly reporting to make sure your Premium WP maintenance services exceed expectations.
24/7 Monitoring & Support
Your WordPress website is evaluated repeatedly throughout the day for responsiveness. Our support team works 24/7 and we take action if we are alerted due to issues.
Mobile Friendly Optimization
We evaluate every single page and post on your WP website and make sure they pass the industry standard Mobile-Friendly expectations, no matter the browser or device used to visit your site.
Track where your visitors are coming from. Learn which pages your users are landing on, exiting from, and what pages are the most popular.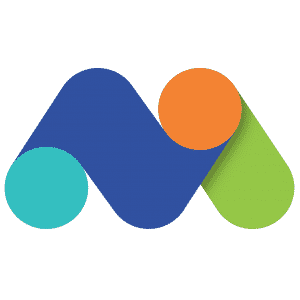 Business Analytics & Monitoring Platform
Session recording & heatmaps, review and adjust site.

Which visitors keep coming back and how often.

Centralized dashboard with all your visitor metrics.

Track ad campaigns and know how they are performing.

Understand where your website referrals originate.

Track and understand your eCommerce transactions.

What content and pages are entry and exit points.