Optimize Images
We utilize lossless compression to ensure your images are optimized without sacrificing quality. Any images images that are added in the future will automatically be compressed.
Remove Query Strings
URLs that contain "?" are not cached by some proxy caching servers or CDNS. This might translate to a missed chance for increased speeds, so we will make sure they are optimized.
Minify Javascript and CSS
We concentrate all scripts and styles, minify and compress them, add expiring headers, cache your website and move styles to the page head and scripts to the footer.
Optimize Mobile Experience
We ensure your website shows a responsive mobile version for every kind of browser and window resolution, uses correct fonts and has a good navigation system across all devices.
Render-Blocking Resources
We move JavaScript/CSS files, Font Awesome and Google Fonts code where they won't affect the loading time of visual elements for your visitors.
Combine Requests
We reduce the amount of requests your website calls out for by combine all your CSS and JS and moving what we can to the footer. The result is drastically lower load times.
Leverage Browser Caching
We set up a regularly-updated saved version of your website. When people visit your site, they're showed a faster-loading cached version instead of having to load the entire website.
Lazy Loading Images
Lazy loading for iframes and images across your site decreases load time and saves bandwidth. We make sure not to use external JS libraries to keep the call outs to a minimum.
Combine Requests
We reduce the amount of requests your website calls out for by combine all your CSS and JS and moving what we can to the footer. The result is drastically lower load times.
Enable Compression
We enable Gzip compression from your server or from where your assets are being delivered. This means lower loading times and an overall faster website.
Inline Critical CSS
CSS is technically only supposed to be declared in the header, so we inline the most important CSS and load what's not absolutely necessary after it has rendered the page.
CDN Support
A Content Delivery Network copies your website to servers around the world and delivers it to users from the server closest to their geographical location.
WP Rocket
Quick setup with immediate results.

Mobile Detection.

eCommerce Friendly.

Included in RB Premium Subscription
WP Rocket™ works on anything from a simple blog to eCommerce stores and will increase your page load speeds! WP Rocket™ is simply the best caching plugin available for optimizing speed and performance for your WordPress website. Everything from caching to DNS prefetching, it's all included!
WP Smush Pro

 One click to optimize all images.

 Automatic compress your images on upload.

 Compress images outside the media library.

Included in RB Premium Subscription
WP Smush Pro is one of WPMUDEV's Premium plugins! Smush unlimited images with the push of a button! Optimization of images up to 32MB, 2X compression, original images backed up and blazing fast 45 point image CDN! If you're looking to compress images and speed up your site in the process, WP Smush Pro is exactly what you have been looking for!
We are passionate about our clients and our community.
What our customers are saying
The RB team helped get the Marine Corps League and local Kansas City Toys for Tots campaign set up with social accounts and the tools to manage them. Their support was invaluable and speaks not just to their abilities, but also to their generosity in their community.
Matt Walje
Amazing service coupled with an extraordinary depth of knowledge in the industry. I highly recommend Ranked Brain.
David Thompson
Performance Optimization
Our engineers will help you achieve load times under 2 seconds. We also include premium caching and image compression as a part of our plans.
WordPress Website Edits
We put no limits on website edits when you sign up for a monthly premium support plan. We give you the ability to request edits whenever you need them, no waiting until next month or paying additional fees for your edits.
Premium WordPress Support
We offer premium support for WP websites with advanced functionality such as eCommerce, membership, multilingual, or highly customized configurations.
Fully Managed Security
We take every step to ensure that your WP website is locked down and as secured as possible, we do this by implementing our proven advanced security protocols.
WordPress Core & DB Backups
We perform multiple backups of your WP website on our secure Amazon S3 servers (rest easy with our 1-click restore functionality).
Freemium Plugins
Our plans include advanced premium security, caching, preloading, CDN, Staging, and additional site hardening, just to name a few. We're always evaluating and adding premium offerings to our plans.
Core Files, Plugins, & Theme Updates
Your WP core files, themes, and plugins are updated weekly and included in our weekly reporting to make sure your Premium WP maintenance services exceed expectations.
24/7 Monitoring & Support
Your WordPress website is evaluated repeatedly throughout the day for responsiveness. Our support team works 24/7 and we take action if we are alerted due to issues.
Mobile Friendly Optimization
We evaluate every single page and post on your WP website and make sure they pass the industry standard Mobile-Friendly expectations, no matter the browser or device used to visit your site.
Track where your visitors are coming from. Learn which pages your users are landing on, exiting from, and what pages are the most popular.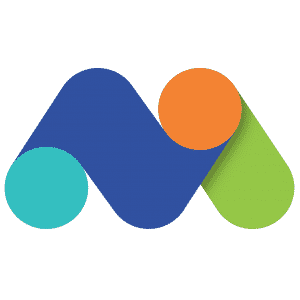 Business Analytics & Monitoring Platform
Session recording & heatmaps, review and adjust site.

Which visitors keep coming back and how often.

Centralized dashboard with all your visitor metrics.

Track ad campaigns and know how they are performing.

Understand where your website referrals originate.

Track and understand your eCommerce transactions.

What content and pages are entry and exit points.