What's Really Included?
Unlimited website edits include updates to content on any page, changing banners, headers or footers, updating plugin settings, CSS adjustments, blog updates or context edits, formatting landing pages, changing images or text, adding coupon codes and even updating shopping carts.

Truly Unlimited Requests
If you're saying this is to good to be true, trust us when we say you're not the first. Our plans truly mean unlimited when it comes to the site edits we offer. We stand by what we say, so if you're on one of our monthly plans for maintenance and support, unlimited website edits it is.
Ticket Resolution
If you're wondering how long will it take to have your edit done, it just depends on the request. We do get to just about every request in about 24-48 hours, but a lot of times our clients that leverage our priority support plans, like our performance plan can have small edits completed much quicker.
What Isn't Included?
Unlimited website edits does not include any custom development such as with PHP, plugins, and themes. It also does not include updating any custom code, graphic design, PSD to WordPress, content creation or building a new website or subdomain.
Response Times
We are very focused on our response and resolution times when our clients submit requests. This will again depend on the request. We will respond to just about every request within 1-4 hours from the time it is submitted, but a lot of times our clients that leverage our priority support plans, like our performance plan can have responses much faster.

Custom Development
We do offer custom development and design services, we are still in the business of building websites as well. If you have custom work or a project that you need completed, we're happy to work with you and make sure it's a success and keep your ongoing website maintenance on track.
WP Rocket
Quick setup with immediate results.

Mobile Detection.

eCommerce Friendly.

Included in RB Premium Subscription
WP Rocket™ works on anything from a simple blog to eCommerce stores and will increase your page load speeds! WP Rocket™ is simply the best caching plugin available for optimizing speed and performance for your WordPress website. Everything from caching to DNS prefetching, it's all included!
WP Smush Pro

 One click to optimize all images.

 Automatic compress your images on upload.

 Compress images outside the media library.

Included in RB Premium Subscription
WP Smush Pro is one of WPMUDEV's Premium plugins! Smush unlimited images with the push of a button! Optimization of images up to 32MB, 2X compression, original images backed up and blazing fast 45 point image CDN! If you're looking to compress images and speed up your site in the process, WP Smush Pro is exactly what you have been looking for!
We love our clients!
What our clients are saying
I have a seen many decent websites and support in my time, but nothing as exceptional as the work done by Ranked Brain! If you want your business to have an amazing website, great exposure, and have the publicity your business needs, then this is the company to do it!!
Shawna Mitchell
Ranked Brain has been doing our web hosting, reviews, web presence, etc. since April 2019. During our time with Ranked Brain, our patient numbers have increased significantly, our website has over 300% more traffic, and after implementing the review software, our reviews have increased substantially!
Dr. Sterling D.C.
Performance Optimization
Our engineers will help you achieve load times under 2 seconds. We also include premium caching and image compression as a part of our plans.
WordPress Website Edits
We put no limits on website edits when you sign up for a monthly premium support plan. We give you the ability to request edits whenever you need them, no waiting until next month or paying additional fees for your edits.
Premium WordPress Support
We offer premium support for WP websites with advanced functionality such as eCommerce, membership, multilingual, or highly customized configurations.
Fully Managed Security
We take every step to ensure that your WP website is locked down and as secured as possible, we do this by implementing our proven advanced security protocols.
WordPress Core & DB Backups
We perform multiple backups of your WP website on our secure Amazon S3 servers (rest easy with our 1-click restore functionality).
Freemium Plugins
Our plans include advanced premium security, caching, preloading, CDN, Staging, and additional site hardening, just to name a few. We're always evaluating and adding premium offerings to our plans.
Core Files, Plugins, & Theme Updates
Your WP core files, themes, and plugins are updated weekly and included in our weekly reporting to make sure your Premium WP maintenance services exceed expectations.
24/7 Monitoring & Support
Your WordPress website is evaluated repeatedly throughout the day for responsiveness. Our support team works 24/7 and we take action if we are alerted due to issues.
Mobile Friendly Optimization
We evaluate every single page and post on your WP website and make sure they pass the industry standard Mobile-Friendly expectations, no matter the browser or device used to visit your site.
Track where your visitors are coming from. Learn which pages your users are landing on, exiting from, and what pages are the most popular.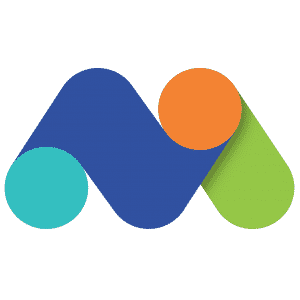 Business Analytics & Monitoring Platform
Session recording & heatmaps, review and adjust site.

Which visitors keep coming back and how often.

Centralized dashboard with all your visitor metrics.

Track ad campaigns and know how they are performing.

Understand where your website referrals originate.

Track and understand your eCommerce transactions.

What content and pages are entry and exit points.