Weekly Updates
Our team makes necessary updates to your WordPress website every single week when traffic is lowest.
Safe Procedures
We perform a manual and automated comparison of your website before and after we update it 1 plugin at a time.
Gutenberg Support
We'll help you upgrade to the new editor and avoid incompatibility issues.
Full Summary
Get absolute transparency into every plugin, theme or core file update we make. It's all fully detailed in your weekly report.
Pick What Gets Updated
Have a legacy theme or plugins? We'll add them to the no-update list until we find a solution to help you move forward from them.
Perfect Timing
We'll make all your updates during low-traffic hours to make sure nothing ever goes wrong during prime time.
24/7 Support
Our team is available 24/7 including weekends so if something goes wrong, we'll handle it immediately.
Single Website
You just have a single website? No problem! We can help in an emergency with one of our plans.
Multiple Websites
Managing multiple websites? We've got your solution with our white-label program.
WP Rocket
Quick setup with immediate results.

Mobile Detection.

eCommerce Friendly.

Included in RB Premium Subscription
WP Rocket™ works on anything from a simple blog to eCommerce stores and will increase your page load speeds! WP Rocket™ is simply the best caching plugin available for optimizing speed and performance for your WordPress website. Everything from caching to DNS prefetching, it's all included!
BlogVault

Experience up to 70% faster website recovery with BlogVault.

Migrate 80% faster, migration so easy, it's almost ridiculous.

Backup your WooCommerce orders as and when they take place.

Included in RB Premium Subscription
With BlogVault you get backups that always work, an integrated free staging site, 24X7 data protection with offsite storage, reporting, and a white-label solution! One-click merge to migrate changes to your live site! Not to mention 90 days worth of archives, recover from any mistake!
You've got questions. We've got answers.
WordPress update service questions?
WordPress updates are changes made to code. This may be the code of the core WordPress software, your theme, or your plugins.
WordPress updates show up in your admin dashboard as a bright red notification. They signal that software you have installed, whether activated or deactivated, is in need of a refresh.
With just a few clicks, you can push an update from a developer to your WordPress website. But we highly recommend taking safety precautions like doing a full backup of your site before doing updates, performing updates on a staging site first, or simply having your webmaster manage all your updates.
Every piece of software installed on your server must be kept up-to-date if you want your site to run in tip-top shape. This is why you use tools built by trustworthy developers and designers who are accountable to their software and keep it updated on a regular basis.
There are a number of reasons why a WordPress developer might see fit to update the code of their software and send it over to your website:
• Security patches: code is highly susceptible to infiltration and infection, which is why you'll often see security updates issued for the purposes of patching bugs.
• Performance upgrades: even if you've installed well-trusted and well-reviewed plugins and themes, performance can degrade over time as software or code becomes obsolete. Performance patches are issued to ensure that your WordPress software doesn't have a negative effect on speed.
• New features: the web is always changing, which is why any good developer (including those behind WordPress itself) will pay attention to changing trends. As they change, it's crucial to keep software in line so that websites may continue to align with the modern user experience.
Your WordPress updates are performed on a weekly basis. What's more, they are safely handled by WP Buffs during low-traffic hours, ensuring that updates have not adversely affected the security, performance, or user experience of your site. We're also happy to perform the updates on your staging server before pushing them live for another layer of security.
WordPress automates some of its core updates, especially the more critical ones. The rest, however, it leaves to its users to handle.
You can do this by logging into WordPress and pushing each plugin, theme, or core update through manually. You can automate the process with a plugin. Or you can use a WordPress management tool to handle updates for numerous websites simultaneously.
That said, updates don't always go smoothly. Code in one piece of software can conflict with others, causing part of your website to break or the whole thing to go down entirely. Updates also have the potential to cause unwanted or unexpected changes on the front end of your site. Without some hand-holding and close monitoring of each update, your visitors may be left befuddled when they unexpectedly encounter a misaligned page or broken plugin functionality.
Granted, you have backups to rescue you if such a thing should occur. But your best bet is to outsource this to Ranked Brain WordPress update services included in our care plans.
Folks like you enjoy working with us so much, they tweet about it.
What our customers are saying
The RB team helped get the Marine Corps League and local Kansas City Toys for Tots campaign set up with social accounts and the tools to manage them. Their support was invaluable and speaks not just to their abilities, but also to their generosity in their community.
Matt Walje
Amazing service coupled with an extraordinary depth of knowledge in the industry. I highly recommend Ranked Brain.
David Thompson
Performance Optimization
Our engineers will help you achieve load times under 2 seconds. We also include premium caching and image compression as a part of our plans.
WordPress Website Edits
We put no limits on website edits when you sign up for a monthly premium support plan. We give you the ability to request edits whenever you need them, no waiting until next month or paying additional fees for your edits.
Premium WordPress Support
We offer premium support for WP websites with advanced functionality such as eCommerce, membership, multilingual, or highly customized configurations.
Fully Managed Security
We take every step to ensure that your WP website is locked down and as secured as possible, we do this by implementing our proven advanced security protocols.
WordPress Core & DB Backups
We perform multiple backups of your WP website on our secure Amazon S3 servers (rest easy with our 1-click restore functionality).
Freemium Plugins
Our plans include advanced premium security, caching, preloading, CDN, Staging, and additional site hardening, just to name a few. We're always evaluating and adding premium offerings to our plans.
Core Files, Plugins, & Theme Updates
Your WP core files, themes, and plugins are updated weekly and included in our weekly reporting to make sure your Premium WP maintenance services exceed expectations.
24/7 Monitoring & Emergency Support
Your WordPress website is evaluated repeatedly throughout the day for responsiveness. Our support team works 24/7 and we take action if we are alerted due to issues.
Mobile Friendly Optimization
We evaluate every single page and post on your WP website and make sure they pass the industry standard Mobile-Friendly expectations, no matter the browser or device used to visit your site.
Track where your visitors are coming from. Learn which pages your users are landing on, exiting from, and what pages are the most popular.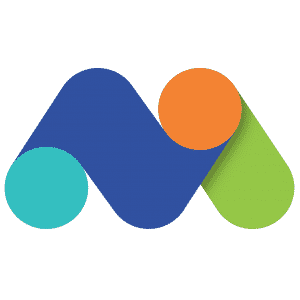 Business Analytics & Monitoring Platform
Session recording & heatmaps, review and adjust site.

Which visitors keep coming back and how often.

Centralized dashboard with all your visitor metrics.

Track ad campaigns and know how they are performing.

Understand where your website referrals originate.

Track and understand your eCommerce transactions.

What content and pages are entry and exit points.