Emergency Website Support Service
Our team is available 24/7 for WordPress support services , including weekends if an emergency comes up, we'll be there. We mean it when we say we've got your back!
Safe Procedures
We do manual and automated comparisons of your website before and after we evaluate the emergency situation you are in.
Weekly Updates
Our team works behind the scenes, to ensure these emergencies are not something you worry about. Then we report everything we prevented back to you every single week.
Gutenberg Support
What if this is your emergency? I updated, now what? We'll work with you to upgrade to the new editor and avoid any emergencies.
Full Summary
We provide absolute transparency with every problem. We engage and update you via email about the current issue and we also provide detailed weekly reports.
Live Chat Option
If you can't remember how to submit a support ticket or are away from your office, don't worry. Our live chat is option is available and ready for any issue.
Root Cause Update
Our team doesn't just fix your problem without a communication update. We will provide a summary for your review!
Single Website
You just have a single website? No problem! We can help in an emergency with one of our plans.
Multiple Websites
Managing multiple websites? We've got your solution with our white-label program.
WP Rocket
Quick setup with immediate results.

Mobile Detection.

eCommerce Friendly.

Included in RB Premium Subscription
WP Rocket™ works on anything from a simple blog to eCommerce stores and will increase your page load speeds! WP Rocket™ is simply the best caching plugin available for optimizing speed and performance for your WordPress website. Everything from caching to DNS prefetching, it's all included!
WP Smush Pro

 One click to optimize all images.

 Automatic compress your images on upload.

 Compress images outside the media library.

Included in RB Premium Subscription
WP Smush Pro is one of WPMUDEV's Premium plugins! Smush unlimited images with the push of a button! Optimization of images up to 32MB, 2X compression, original images backed up and blazing fast 45 point image CDN! If you're looking to compress images and speed up your site in the process, WP Smush Pro is exactly what you have been looking for!
You've got questions. We've got answers.
Emergency support questions?
WordPress emergency service are needed when your website goes down unexpectedly. There may be errors in the core files, your theme, or your plugins. Websites also get hacked all the time!
You may not know what exactly happened to cause the emergency, which is why a maintenance plan is key to your website survival!
Consider emergency services being like an insurance plan for your website.
Do you plan emergencies? When your website was built did you ever think that it would go down or not function properly? Probably not, you were just excited to have it.
Every piece of software or plugin that is a part of your website must be kept up-to-date if you want your site to perform. This is why you should use tools built by trustworthy developers and designers who are accountable for their software and keep it updated on a regular basis.
More updates = less emergencies. Here are a some things that we work on to prevent emergencies:
Security patches: code can be highly susceptible to infiltration, which is why you'll often see security updates issued for the purposes of patching bugs.
Performance upgrades: even if you've installed well-trusted and well-reviewed plugins and themes, performance can degrade over time as software or code becomes obsolete. Performance patches are issued to ensure that your website continues to perform optimally.
New features: the web is always changing, which is why any good developer (including those behind WordPress itself) will pay attention to changing trends. As they change, it's crucial to keep software in line so that websites may continue to align with the modern user experience.
First and foremost, our goal with emergency support is to be proactive instead of reactive. This means optimizing your website's performance and security so that WordPress emergencies never happen in the first place.
But if something does go wrong, we take emergencies very seriously here at Ranked Brain. We focus on quick communication, explaining the crisis and how we are going to fix it, even if it's as simple as an auto-update emergency.
WordPress automates some of its core updates, especially the more critical ones. The rest, however, we perform on your website every week.
Without some handholding and close monitoring of your WordPress site, your visitors may be left befuddled when they unexpectedly encounter a misaligned page or broken plugin functionality. That may lead to an emergency!
Granted, you have backups to rescue you if such a thing should occur. But your best bet is to leave emergency services to Ranked Brain.
Your WordPress site is managed and monitored 24/7. What's more, it's closely watched by our team, ensuring that emergencies are taken care of and updates have not adversely affected the security, performance, or user experience of your site.
We love our clients!
What our customers are saying
Amazing service coupled with an extraordinary depth of knowledge in the industry. I highly recommend Ranked Brain.
David Thompson
Ranked Brain has been a complete business solution for us. Creative, task driven, punctual, and motivated to bring your business to its potential with you.
Karl Carswell
Performance Optimization
Our engineers will help you achieve load times under 2 seconds. We also include premium caching and image compression as a part of our plans.
WordPress Website Edits
We put no limits on website edits when you sign up for a monthly premium support plan. We give you the ability to request edits whenever you need them, no waiting until next month or paying additional fees for your edits.
Premium Website Support
We offer premium website support for WP websites with advanced functionality such as eCommerce, membership, multilingual, or highly customized configurations.
Fully Managed Security
We take every step to ensure that your WP website is locked down and as secured as possible, we do this by implementing our proven advanced security protocols.
WordPress Core & DB Backups
We perform multiple backups of your WP website on our secure Amazon S3 servers (rest easy with our 1-click restore functionality).
Freemium Plugins
Our plans include advanced premium security, caching, preloading, CDN, Staging, and additional site hardening, just to name a few. We're always evaluating and adding premium offerings to our plans.
Core Files, Plugins, & Theme Updates
Your WP core files, themes, and plugins are updated weekly and included in our weekly reporting to make sure your Premium WP maintenance services exceed expectations.
24/7 Monitoring & Emergency Support
Your WordPress website is evaluated repeatedly throughout the day for responsiveness. Our support team works 24/7 and we take action if we are alerted due to issues.
Mobile Friendly Optimization
We evaluate every single page and post on your WP website and make sure they pass the industry standard Mobile-Friendly expectations, no matter the browser or device used to visit your site.
Track where your visitors are coming from. Learn which pages your users are landing on, exiting from, and what pages are the most popular.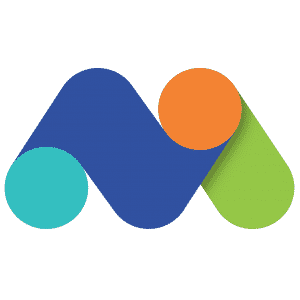 Business Analytics & Monitoring Platform
Session recording & heatmaps, review and adjust site.

Which visitors keep coming back and how often.

Centralized dashboard with all your visitor metrics.

Track ad campaigns and know how they are performing.

Understand where your website referrals originate.

Track and understand your eCommerce transactions.

What content and pages are entry and exit points.