CONTENT MANAGEMENT SYSTEM SOLUTIONS
Leveraging content management systems to grow your business.
For any small to medium sized businesses having a content management system is key to your digital presence and success. Businesses that leverage a CMS are able to manage their website content and a variety of digital documents from a single location. Another huge benefit of having a content management system is that it allows for manageable updates without the need of a programmer to do it for you.
Content management systems are very useful when you need to edit text or add images to your website. When designing an enticing website that will be easy to manage operationally, businesses can rely on a CMS because it is able to store content online and provide direct communication with their targeted audience.
What content management system is best suited for your business?
There are a lot of options available when it comes to content management solutions, each have unique features and different levels of service. Here's a list of the some of the most popular and functional CMS platforms that have excellent customer satisfaction ratings.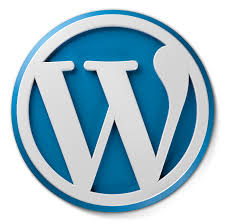 WordPress
WordPress is cost effective, SEO friendly, and likely the best known open-source CMS. Built in PHP, known for flexibility, not to mention some well known adopters such as Spotify, TIME, and TED.

Sitecore
Sitecore, is a digital experience content management system built in .NET that can also be leveraged by businesses for digital commerce and marketing.
Sitefinity
The entire package solution for businesses looking for a secure CMS. Ecommerce, and online marketing built in .NET.
Kentico
Kentico is a content management system built with ASP.NET and is for building websites, online stores, intranets, and web community sites.
How can a content management system can power your business?
For many businesses today a content management systems are the foundation of their digital presence. Businesses that use a CMS are able to leverage a range of document types and content on their website, and then modify and disburse the content without the need of a developer to perform the updates.
Content management systems have built in templates, so it's not necessary to know how to write code, in any language.
At the end of the day, there are associated costs, so each business will have to determine if investing in a content management system is the right decision based on the needs of their business.
Content management systems are a user-friendly solution that gives designated users from your business the ability to upload text and images or edit files online. You don't have to be a developer or write code to manage your digital content. Content management systems will also makes it easy to distribute new or alter existing content, and then ensure that content is searchable, retrievable, and reusable
Content management systems offer flexibility, scalability, and are a cost-effective solution for small to medium businesses. It can also be a great tool for freelancers or the one man show as well. It allows an organization of any size to manage relevant content on a website that will increase conversions and keep customers coming back.
Content management systems give authorized users the ability to control, manage, and structure business content in real-time. Again, you shouldn't have to be a developer to ensure that your content is always fresh and relevant.
Content management systems allow your digital content to be accessible and managed from literally anywhere and from any device. If you are always on the go, having the ability to access your content remotely is a must.
Content management systems give you the ability to delegate certain tasks while restricting others. Only give access to what is needed rather than turning over the keys to everything.
Content management systems are very useful for data automation, streamlining workflows, process management, and can improve communication by creating a collaborative environment for content sharing.
Powered By Content Management
Content management solutions are perfect for companies that are looking for better ways to organize, manage, and distribute various types of content. There are valuable operational benefits and functional options built in to the these solutions, including:
While not suitable for every project, enterprise content platforms offer a lot of premium benefits for those seeking an advanced CMS. Features such as integrated marketing, security, support, robust management and more make it an obvious choice for many companies. If you are looking to craft a website integrated with an enterprise content management software, we would love to chat with you and figure out the best platform for you!